Smarter Takeout is the perfect all-in-one solution for restaurants. Smarter Takeout offers tools and packages to help you build your site from the ground up.
You do not need to understand web design or have technical skills to build your site. Our tools make it easy for anyone to build and customize a website in less than an hour.
Not only does Smarter Takeout offer online takeout solutions for restaurants with an existing web presence, but with the intuitive design and customization tools created specifically for small, medium, as well as enterprise sized restaurants. Customers without a website can now build their own site in less than an hour and the online takeout functionality is built right in!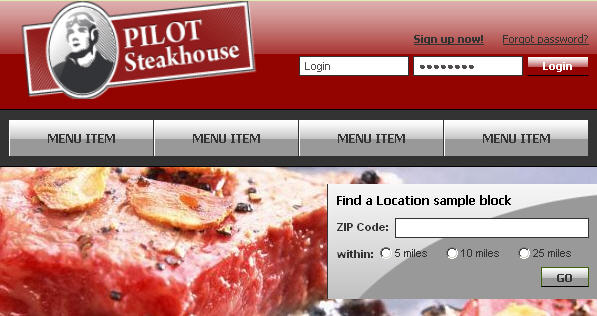 Custom Color Options
Change the color of your site to match the look and feel of your restaurant
Custom Branding
Upload your own logo and header image
Custom Navigation/Menu links
Choose the number of header and footer navigation buttons your site will need (up to 6)
Edit the titles of your navigation buttons to include any website pages you desire
Want More Information?
For more information or package quotes, please contact us.